Trusted Leader in Restoring Properties and Rebuilding Lives, Since 1986
24/7 Emergency Services
Commercial Fire Board-Up Service in Detroit, MI
Fire disasters in commercial properties tend to spread really fast and the damages can be quite extensive. After the fire is extinguished, you need board-up services to secure and protect your property from suffering any additional damage. Moreover, rainfall and harsh weather may cause more damage to a fire-damaged property than you can imagine. However, Concraft offers board-up services for our customers across the Southeast Michigan region.
Board-up services play an important role in preserving your commercial property from further damage or vandalism until it is restored for you to use it again. Our IICRC certified restoration team is well equipped and prepared to help you recover from disastrous fire events. We are exclusively serving in Oakland, Auburn Hills, Bloomfield, Northville, and more nearby cities in our Southeast Michigan service area.
We can help you preserve the property and even bring your fire-damaged property back to its pre-loss condition. For more information or emergency assistance call us at 248-265-3438.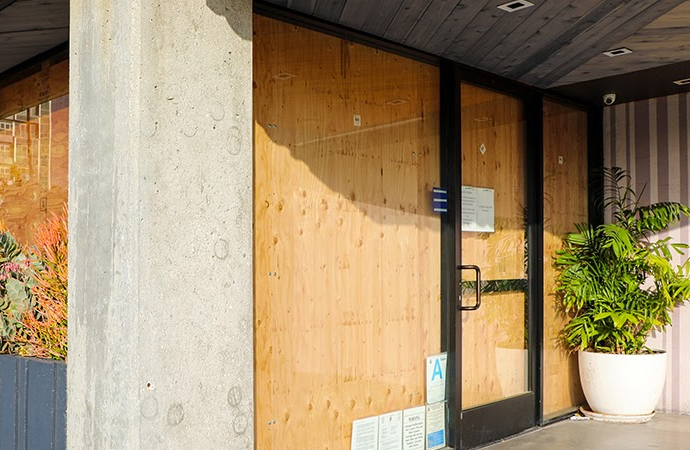 Why You Should Get Your Commercial Property Boarded Up in Detroit & Pontiac?
Protection Against Vandalism - damaged property left alone without no boundaries like board up may attract thieves as it gets really easy to steal.
Preserve Salvageable Items - secure your belongings so that weather cannot damage them, and thieves cannot take advantage of your absence.
Structural Manipulation - broken structures or walls made hollow by disaster to be temporarily covered until repaired.
Safe Keeping from Weather - rainfall and storm may continue to damage your property through holes in the roof or windows after the fire is put out.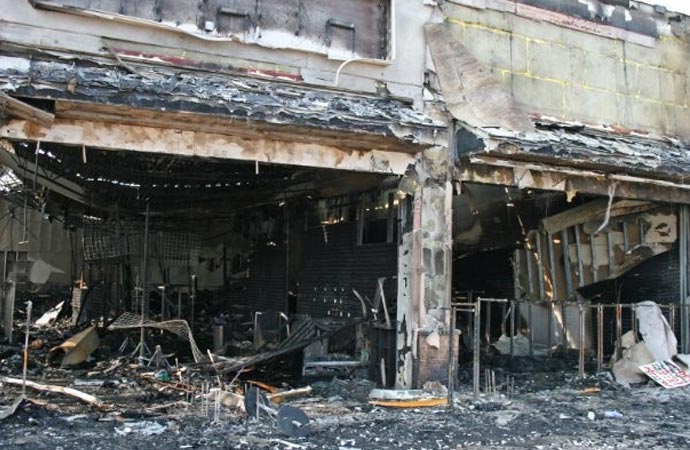 Salvage Your Fire Damaged Items With Concraft in Pontiac
Concraft's IICRC certified content restoration team has the ability to restore your fire-damaged belongings and items. State-Of-The-Art equipment allows us to salvage even the most extensively damaged contents. Special care is taken for each and every item to restore it to its original condition. Our content cleaning and restoration service are available for: 
Electronics Restoration
Documents Restoration
Garage Contents Restoration
Furniture Restoration
Upholstery Restoration
Leather Restoration
Contact Concraft for 24/7 Emergency Commercial Fire Board-Up Service in Livonia & Fraser
Our technicians are skilled in all phases of the restoration process and can help you with all aspects of your recovery including providing water damage restoration services to dealing with smoke & soot damage, and smoke odor removal. Furthermore, we can even assist with filing an insurance claim. When you need emergency board-up services for your commercial property, give us a call at 248-265-3438 for immediate assistance.