Residential Fire Board-Up Service in Detroit & Pontiac, MI
Before the restoration from fire damage begins, you need temporary board-up services to protect your property from further damage. Board-up services play an important role in preserving the home from additional rainfall or other damage, or vandalism.
Concraft offers board-up services for homeowners throughout Southeastern Michigan in Pontiac, Flint, Trenton, Beverly Hills, and more nearby areas. 
Concraft is the leading fire damage restoration company in Southeastern Michigan, offering residential board-up services and other restoration for fire-damaged homes. Our IICRC certified restoration team is well equipped and prepared to help you recover from disastrous fire events. Preserve and save your fire-damaged property with our comprehensive board-up services. For more information or immediate assistance call us at 248-265-3438.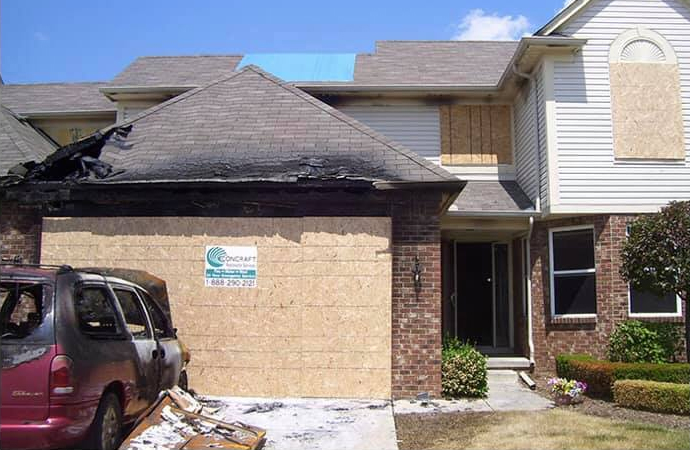 Reasons For Concraft Board-Ups in Detroit
Protection Against Vandalism: Damaged homes or property left alone can attract thieves or other intruders.
Preserve Salvageable Items: Secure your belongings from ongoing weather hazards or theft, etc.
Structural Manipulation: Openings in walls or other damaged structural areas in homes should be secured with boarding up.
Temporary Weatherproofing: Restoration can't begin until anything that causes further damage -- mostly rain, snow, etc. -- can be kept out.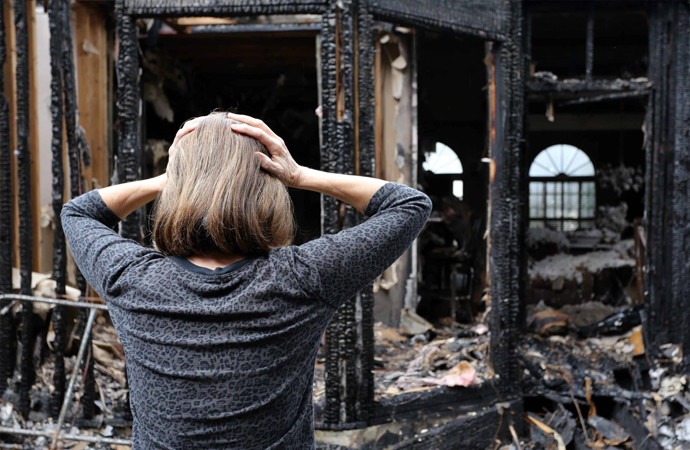 Concraft Has Disaster Restoration in Pontiac
Concraft has extensive experience in disaster restoration and can help you in every aspect of your recovery including insurance claim assistance. Whether it's fire damage, water damage, or storm and flood damage, we can restore your property back to its pre-damage condition. Disaster restoration services we specialize in:
Choose Concraft For Fire Damage Board-Ups in Detroit & Ypsilanti, MI
Not boarding up your fire-damaged residence leaves it prone to further damage from vandalism, storm damage, water damage, and more. After damage from a disaster or emergency, rely on Concraft to assist you with rapid recovery. We are here 24/7 to help with fire damage restoration. Give us a call at 248-265-3438 when you need emergency board-up services for your home.