Trusted Leader in Restoring Properties and Rebuilding Lives, Since 1986
24/7 Emergency Services
Flood Damage Restoration in Detroit, MI
Storms and floods pay often visit to Southeast Michigan region and local residents should be aware of this fact. The Greater Detroit area has an average of more than three floods per year since 1950. Floods have caused a great deal of damage to people's life and property. On the other hand, Concraft has been working day and night to help property owners recover from devastating damages like floods. We work dedicatedly to live up to our motto, "Restoring Properties, Rebuilding Lives". 
Recover From Flood Damage With Concraft
Severe floods may convert your ground room into a swimming pool in just about a minute. Even if the pool of water is not enough for a person to swim, it is enough to damage electronic devices, inflict structural damage to wooden floors and stairs, and greatly encourage mold growth.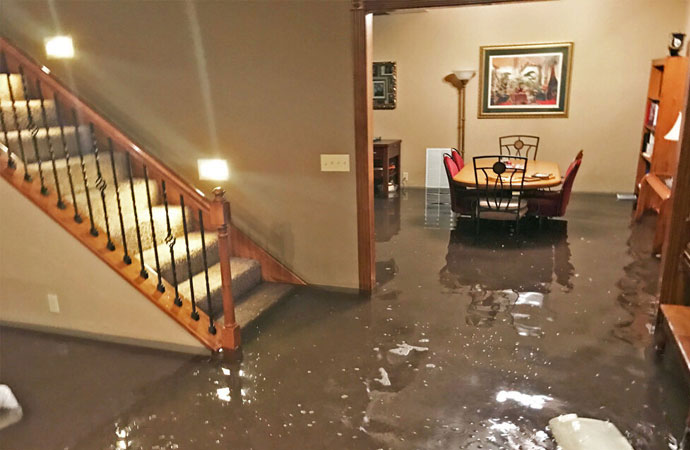 Luckily, Concraft is here to help you during times of emergency. We are the leading flood damage and water damage restoration company across Southeast Michigan, serving proudly since 1986. We provide extensive drying and water extraction services carried out by our IICRC-certified restoration team. We also provide mold remediation services in case mold damages already take place. No matter how intensive your damages may seem, we have the expertise and the experience to provide you with complete restoration. 
Storm & Flood Damages We Restore
Trust Concraft for Flood Damage Restoration in Canton & Troy
If you are experiencing flood damages, call Concraft to have the excess water removed and structural drying for your property, and more. We are available 24/7 in Canton, Livonia, Macomb, Berkley, and more nearby areas in the Southeast Michigan region. Give us a call now at 248-265-3438 for extensive flood damage restoration. 
Why Choose Concraft
IICRC-Certified Restoration Team
State-Of-The-Art Equipment
Available 24/7 for Assistance
Emergency Response Available 
Rated A* by the BBB
Cost-Effective Prices