Roof Leak Repairs in Detroit, MI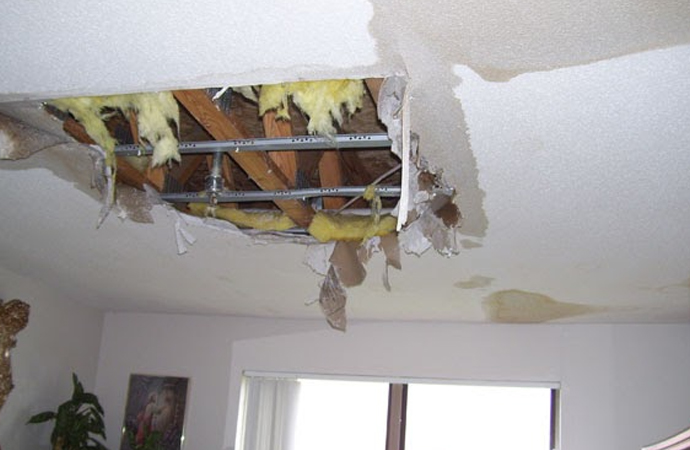 Alongside broken and cracked shingles, heavy storms are capable of creating leaks in your roof. Water damage through leaks in the roof may become extensive if immediate actions are not taken. Roof leaks may go unnoticed until the water starts to seep down from the attic onto the living rooms. By then, the attic floor, walls, and ceiling are susceptible to mold damage.
Since 1986, Concraft has provided state-of-the-art water damage restoration & leak protection in Detroit, Canton, Troy, Livonia, and other cities across Southeast Michigan. We have the equipment, experience, and expertise to help you recover from roof leak damages. Moreover, mold growth in the attic or ceiling needs extra attention and will be focused on by our restoration team to successfully remove mold from your house.
Recover from roof leaks with our intensive restoration service. Give us a call now at 248-265-3438 or contact us online.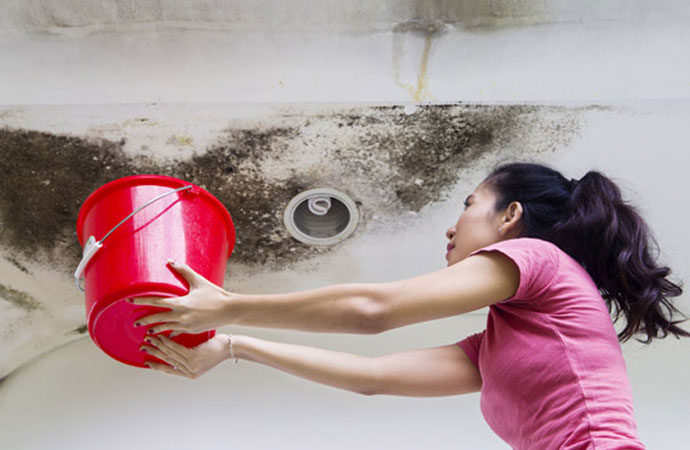 Roof Leak Damage Restoration in Detroit, Pontiac, Chesterfield & Novi
Roof damage from storms is not an uncommon scenario in the Southeast Michigan region. When water leaks through the roof, the contents in the attic are exposed to water that encourages mold growth. The damages spread as more water seeps in and makes way for the ceiling. 
Luckily, Concraft's restoration team is equipped with advanced equipment that allows us to extract moisture and remove molds permanently and affordably. Our restoration crew is certified by the RIA and IICRC. Our team has earned many awards and achievements over the years of our dedicated service. One of the most notable ones is an A-star rating from the BBB (Better Business Bureau) for our excellent quality service.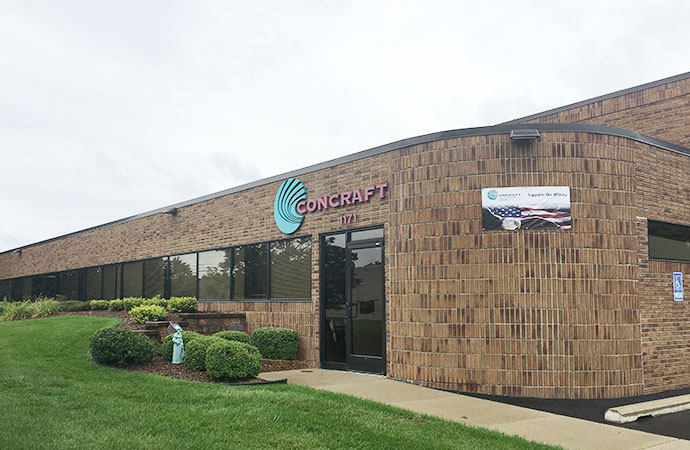 Reasons to Choose Concraft
Highly-Trained Restoration Team
IICRC Certified
ANSI Standards Maintained
Operating Since 1986
Experienced Crewmates
State-Of-The-Art Equipment
Reliable Service
Trust Concraft for Roof Leak Repair in Trenton & Pontiac
If your roof is leaking and the damage is spreading, call Concraft right now! We are available 24/7 to take your call and we will respond immediately to your distress. We are serving Plymouth, Sterling Heights, Trenton, Warren, and more across Southeast Michigan. Call us today at 248-265-3438 or send us a message through our contact us page.