Toilet Backup Overflow in Auburn Hills & Bloomfield Hills, MI
If your toilet is overflowing then the best action to take is to call Concraft to help clean up the wastewater and restore your property to the way it was before the flood. Our personnel is qualified and trained, and they have the equipment and resources required to get the job done fast and effectively.
We are aware of how difficult of a circumstance this may be for you, and as a result, our helpful team is on hand around the clock to assist homeowners living in Beverly Hills, Berkley, and other regions around the Southeast Michigan service area. So to take advantage of our services call us today at 248-265-3438.
Why Call A Professional for Toilet Backup Overflow
Having to deal with a toilet that is overflowing may be a stressful situation and a needless bother. You may rely on the promptness and dependability of the services provided by our expert water damage specialists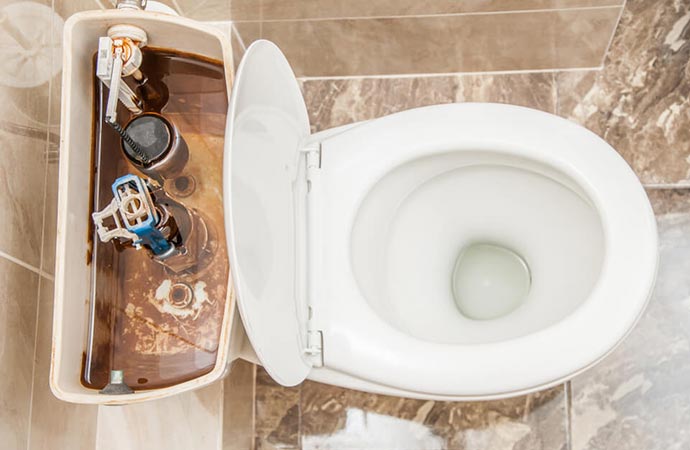 From the very first round of cleaning to the last round of restoration, you can count on us to be there for you every step of the way!
Our team conducts a thorough inspection of the property to determine the extent of the damage, the amount of contamination, and the items that are impacted. Before we begin fixing any water damage, we will meticulously clean and sterilize your bathroom using cutting-edge technology and the most up-to-date procedures available.
All of the disaster restoration specialists here at Concraft have earned credentials from both the IICRC and the RIA. We hold our restoration workers to the highest standards so that they are aware that our job entails more than just repairing homes and commercial premises; rather, it also involves assisting you in maintaining as much regular life as possible in the aftermath of a catastrophe.
Count on Us for Reliable Toilet Backup Overflow Cleanup and Restoration Services
When it comes to effective restoration and repair services, Concraft is the best in the industry. We provide other advanced water damage restoration services such as plumbing overflow cleanup, burst and frozen pipe repair, etc. in Auburn Hills, Bloomfield Hills, and other cities around the Southeast Michigan service area. So make sure to call us today at 248-265-3438 or click here to get a free estimate and learn more about our services.