Allstate Insurance Claim Assistance by Concraft in Detroit, MI
If you aren't familiar with the process, filing an insurance claim might be a nightmare. After your property sustains water damage, you'll need to claim insurance coverage to aid the restoration costs. These documents must be completed on time and accurately describe the extent of the damage. If you're an Allstate customer who has suffered property damage due to a water accident, our professionals at Concraft are certified to restore the damages as well as help you deal with your insurance claim.
We have been working with several major insurance companies for a long time. Consequently, if you need our help with an Allstate insurance claim during a disaster, we'll be there with all of our skills and knowledge. Contact us online or call us at 248-265-3438 if you reside in Detroit, Auburn Hills, Bloomfield, Canton, and throughout our Detroit Metro service area.
How Concraft Handles Insurance Claims
Throughout the process, we will work directly with your insurance adjuster. Our personnel will also assess the extent and severity of the property damage and provide a detailed report. We'll also photograph and document the damage so you may claim cleaning. We will make sure that you get the most out of the circumstance.
Whenever a water disaster strikes, clients of Allstate may rest assured that we will be involved in every stage of the restoration process, including helping with water damage insurance claims. So you can put your trust in us and hire us as your restoration company anytime!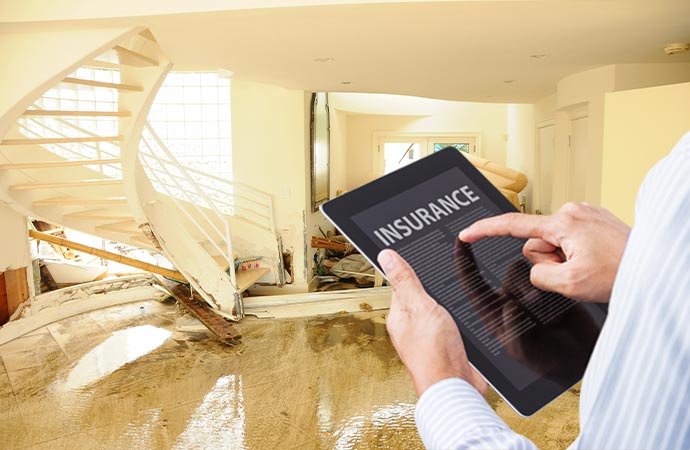 Why Choose Concraft?
Concraft has been efficiently serving the clients of Michigan for a long time. The following are a few reasons to choose us:
24/7 emergency service
Advanced cleaning & drying equipment
Experienced in water damage
ANSI Standards maintained
IICRC-certified technicians
Rated A-Star by BBB
In business since 1986
We offer toilet overflow cleanup,  burst pipe cleanup,  water extraction, and many other water damage-related services. Dial 248-265-3438 or click here to contact us online with one of our insurance specialists to learn more about our services.