Wood Floor Replacement in Detroit & Auburn Hills, MI
If you have a wood floor in your house, you should remember one thing- such kind of floor is susceptible to damage. Water could be the number one reason for wooden floor damage. When your wooden floor suffers from water damage due to a water leak, flood, or any other reason, the moisture destroys the internal integrity of the material, making it soft and squishy and a perfect place for mold growth. When such accidents happen, you have no other option but to replace your wood floor immediately.
If you are a resident of Detroit, Auburn Hills, Bloomfield, Canton, and throughout our Detroit Metro service area, give Concraft a call at 248-265-3438 for wood floor replacement service. We have experts who can replace your wood floor without any hassle. You may also contact us online when you need our services.
When Do I Need A Wood Floor Replacement
There are many signs that indicate your wood floor needs to be replaced. Following are a few of them:
Soft and Squishy Floor- When you see your wood floor is soft and squishy, it has suffered water damage. When your wood floor has been damaged due to water, it is better to replace it immediately.
Movement of Floor- If you see that your wooden floor is moving unnaturally when you walk and causing a problem, it's a sign that you need to replace your floor immediately.
Water Damage- If your floor has suffered from water damage, then it's highly likely that you have to replace the floor because repair won't be cost-effective or, in some cases, impossible.  
Spots or Large Scratches- Your floor may suffer from significant scratches and spots. Whether due to furniture dragging or spilling foods, beverages, or any other reason. Sometimes these marks are impossible to remove. In such cases, you may need to replace your wood floor for aesthetic purposes.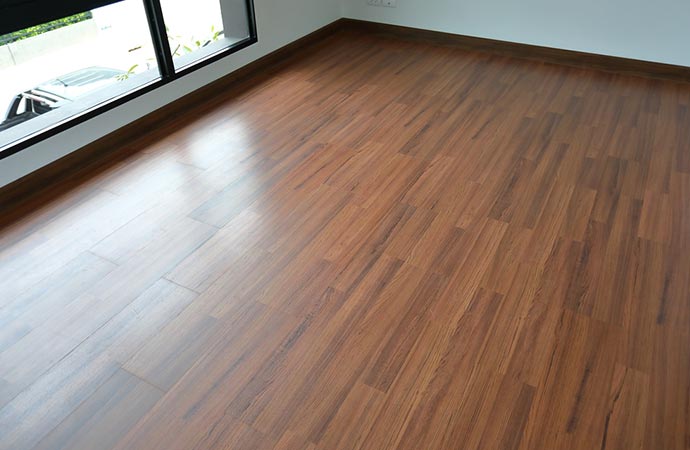 Trust Concraft with Your Wood Floor Replacement
We have experts who can manage your wood floor replacement jobs easily. Besides an experienced team of professionals, we have industry-leading equipment and product to ensure your work is done correctly. Following are a few reasons to choose us:
24/7 emergency service
Advanced cleaning & drying equipment
Experienced in water damage
ANSI Standards maintained
IICRC-certified technicians
Rated A-Star by BBB
In business since 1986
Contact us online or call us at 248-265-3438 to book our services, including damaged flooring odor removal, damaged flooring stain removal, and more.