Carpet Replacement in Detroit & Auburn Hills, MI
When water from a storm, leak or overflow floods your home, your first step once the disaster has passed is water extraction. Depending on the severity, this usually means vacuuming out excess water, cleaning if possible, and fan drying surfaces. Often, these methods might be able to save your wet carpets from the negative effects of water damage, but not always.
Since 1986, Concraft has provided water-damaged carpet replacement services in Detroit, Auburn Hills, Bloomfield, Canton, Pontiac, Troy, and throughout our Detroit Metro service area by IICRC-certified professionals. Restore or replace your water-damaged carpeting, and avoid mold, mildew and other issues. Call 248-265-3438 to learn more, or contact us online to arrange a consultation.
Why Concraft For Floor Water Damage?
All Concraft restoration services, including carpet replacement, come with these benefits:
24/7 emergency service
State-of-the-art equipment
Experienced in water damage
ANSI Standards maintained
IICRC-certified technicians
Rated A-Star by BBB
In business since 1986
Mold remediation
Insurance claim and billing assistance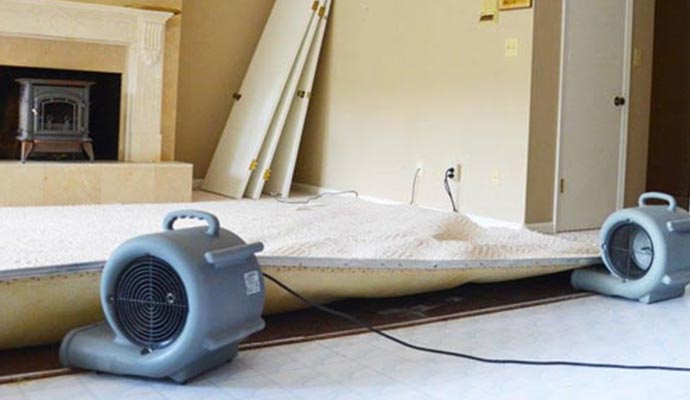 Trust Concraft For Carpet Replacement in Troy & Pontiac, MI
Concraft serves Livonia, Berkley, Allenton, Macomb, Warren, Sterling Heights, and other Detroit Metro cities on an emergency or other basis. For water-damaged carpet replacement, call 248-265-3438 or visit us online for an appointment to inspect your carpeting or other floor water damage and begin any necessary water extraction and repairs. Additional Concraft water damage services include: