Concraft Cleaning Equipment in Detroit, MI
While COVID-19 is a virus, it is also a disaster spreading across cities and we are doing our best to safeguard Southeast Michigan from its effects. Concraft understands the severity of the coronavirus and thus trains a special team dedicated to disinfecting and sanitizing homes, offices, schools, commercial buildings, and more.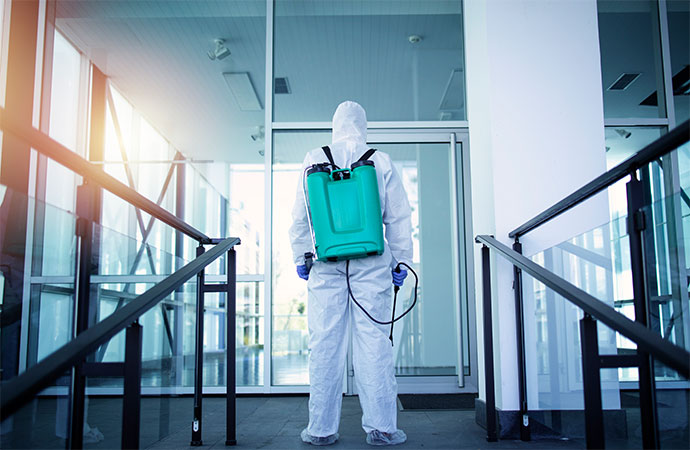 EPA-Certified Disinfecting Equipment in Detroit & Pontiac
When dealing with coronavirus decontamination, we are aware that people's lives are at risk. This is why Concraft uses the most advanced and highly approved disinfectants to address viruses and bacterial contamination in your home or office space. We follow the procedures recommended by the CDC and other health authorities to ensure the proper application of disinfectants.
Wet Down/Wipe Down Procedures
Latest Disinfecting Equipment
EPA-Approved Fogging
CDC Health Standards Maintained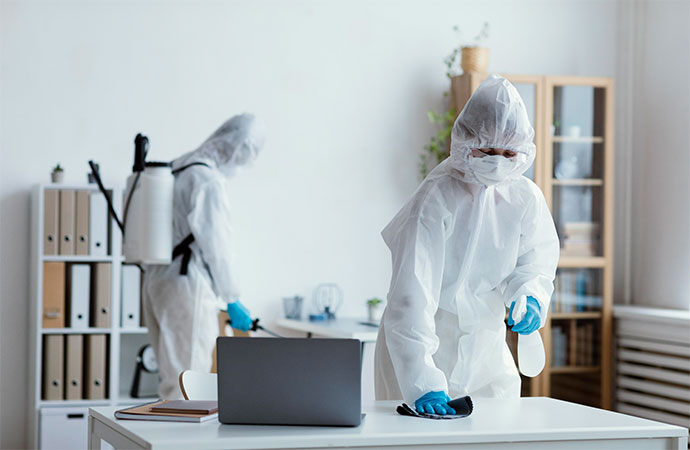 Proactive Team Dressed in Hazmat Suit
Concraft's concern for health and pathogens are very high, thus our crew arrives in hazmat suits to ensure your safety as well as ours. Our highly-trained specialists use advanced disinfecting sprays and safety precautions to sanitize your household and protect you against bacteria, viruses, and fungi.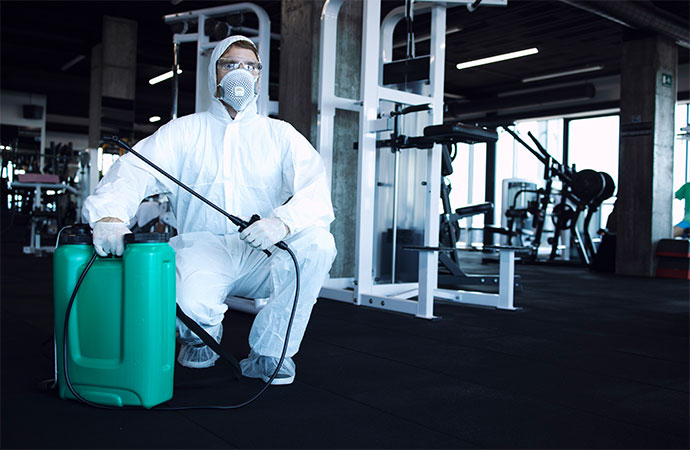 Concraft's State-Of-The-Art Cleaning Equipment at Your Service
"Preventative" cleaning is not a valid concept but vigilant wash down of touch-prone surfaces is recommended by the CDC and other health authorities. EPA-Certified disinfectants are used widely by our team to achieve a clean and sanitized living environment for you.
Give us a call at 248-265-3438 for 24/7 cleaning service in Ann Arbor, Novi, Chesterfield, Pontiac, and more nearby cities in Southeast Michigan.