Trusted Leader in Restoring Properties and Rebuilding Lives, Since 1986
24/7 Emergency Services
Damage Classification Service in Detroit, MI
It is essential to classify the damage type to go through the restoration process. To file for insurance claims, you will need damage classification as well. Different types of water, fire, storm, mold, etc., may have different types of damage, and a restoration company needs to classify each.
If you live in Allenton, Berkley, Commerce, Flint, or nearby areas, please get in touch with us for services related to damage restoration and others. Our damage restoration process is unique and has many categories: installing, classification, estimation, etc. Our efficient crew has all the right tools and training to do the job. You can sit back and relax and let us do all the work. We can help you with your insurance claim as well.
Make sure to contact Concraft today at 248-265-3438 to book your service. We can come to your place for the classification of damage and assess the situation.
Types of Fire Damage in Detroit Residences
Here are a few types of fire damage that everyone should know-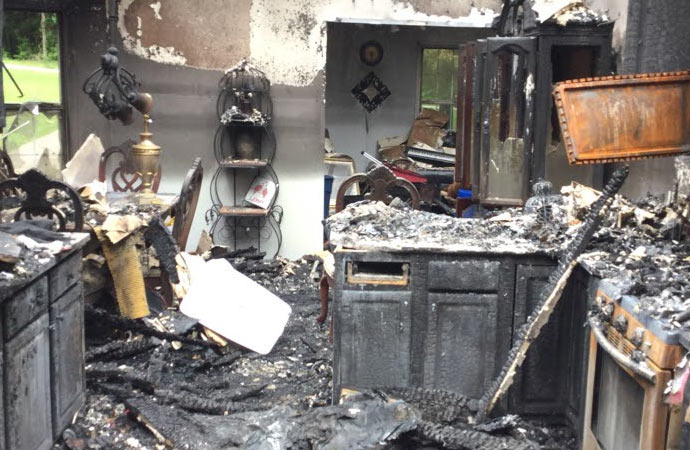 Class A Fire Damage- This is the most common type of fire damage, and it spreads mainly from flammable solids. Fire may spread from plastics, rubbers, woods, etc. For instance, you may leave a dry cloth near your heater, and it can catch fire.
Class B Fire Damage- This type of fire spreads from flammable liquids like gasoline, kerosene, petrol, oil or wax, etc.
Class C Fire Damage- This type of damage occurs from flammable gases like hydrogen, propane, etc. In this category, experts say that fire may spread from the kitchen as well.
Class D Fire Damage- This type of fire may spread from metals like magnesium, sodium, or potassium.
Class E Fire Damage- In this category, fire spreads from the factors of class a and class b damages. Electrical fires are also in this category. Faulty wire, appliances, or improper connection may give a reason for the fire to spread.
Class F Fire Damage- This type of fire may spread from unattended kitchen oil or fat. This category is mainly known as kitchen fires.