Trusted Leader in Restoring Properties and Rebuilding Lives, Since 1986
24/7 Emergency Services
HVAC Discharge Lines Repair In Auburn Hills, MI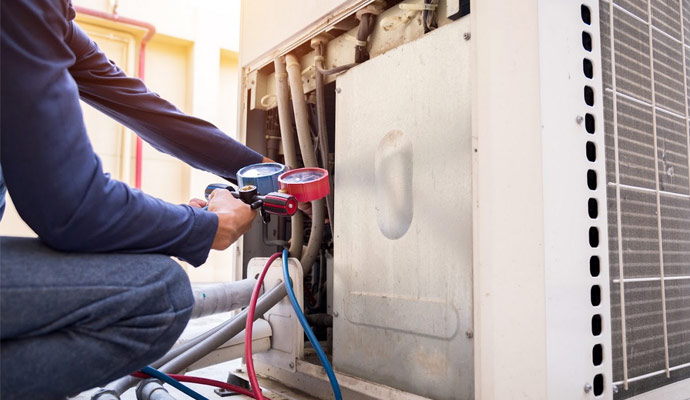 HVAC Discharge line is the pathway where the refrigerant passes through when discharged from the compressor. These lines ensure the whole process of refrigeration is done properly. If the lines are compromised or damaged then you can be in deep trouble. The whole system will malfunction and the efficiency will reduce drastically.
Many residents are living around Auburn Hills, Sterling Heights, and other cities of MI, who overlook the signs of damaged HVAC Discharge lines. If the problem is not taken care of then the damage can be severe to the system. The best option is to take aid from professionals to solve your problem. If you have a malfunctioned HVAC Discharge line then Concraft can come in handy. We provide the best service by our most trusted and reliable technicians who take their jobs very seriously. So make sure to contact us today at 248-265-3438 and we will be on your doorstep in no time.
Signs to Understand your HVAC Discharge Is Broken
If you have a broken HVAC Discharge line then you will see the signs which will flag the red signal. Here are the ways you can identify the problem.
The first sign you will get is that your HVAC equipment is not releasing enough cold and the temperature is more than the standard margin.
You will start to hear loud noises from the compressor which will be very unusual.
The discharge line will attract harmful elements like mold and algae which will damage the line more.