Tips to Prevent Appliance Leaks in Detroit & Auburn Hills, MI
Appliances can leak for various reasons. Loose hoses or damage to indoor electrical lines can cause water to leak from washing machines, air conditioners, water heaters, and more. Leaks can go unseen for days until a major flood occurs, which can damage floors, walls, ceilings or foundations. At Concraft, we provide efficient, superior water damage extraction and cleanup for your appliance leaks and other water-related mishaps. 
Since 1986, our IICRC-certified technicians have assisted customers with water line breakage repair, water extraction, plumbing overflow cleanup, burst pipe repair and many more services. Concraft is your appliance leak solution but also has tips to prevent appliance leaks. Call us today at 248-265-3438 or contact us online to learn more about our water cleanup or restoration services.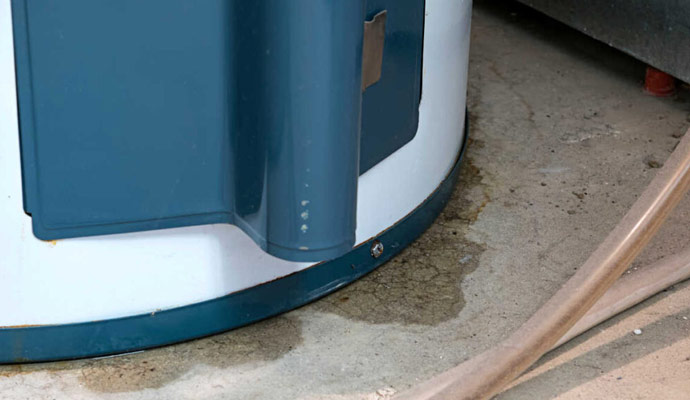 Concraft Tips to Prevent Appliance Leaks in Detroit & Pontiac

Dishwasher Tips
Keep the dishwasher line clean.
Buy a new dishwasher if the old one lasts more than ten years.
Check that the valve is not too loose.
Ensure that the seal, spray arm, and float switch are functioning correctly.

Air Conditioner Tips
Make sure the air filter is cleaned at least twice a year.
Ensure that the pipe is adequately insulated.
Check the AC refrigerant level from time to time.

Washing Machine Tips
Install the flood sensor.
Do not overload the machine.
Install the single lever shut-off valve
Replace the power cord every five years.
Close the valve when you plan to be away from home for a long time
Refrigerator Tips
Periodically clean gaskets and change filters if necessary.
Clean the faucets once or twice a year.
Do not overload the fridge.