Water Line Breakage Repair in Detroit, MI
Concraft is your local water damage restoration specialist in Southeast Michigan, serving since 1986. We perform all sorts of water damage restoration including water extraction, plumbing fixes, structural damage repair, and more. Among which, water line breakage could mean a lot of damage and hectic repairs. Most homes are supplied with water by a single line, thus it is important to keep the only water supply up and running.
Luckily, Concraft offers cost-effective water line breakage repair services with high efficiency and reliability. Our restoration team is highly-trained and certified by IICRC, ensuring top-class services. We use effective techniques and methods with the help of modern equipment to effectively repair your water line. If you discover a water line breakage in your home, don't hesitate to call Concraft at 248-265-3438. We will thoroughly inspect your house for all signs of damage and provide the best solution that fits your need.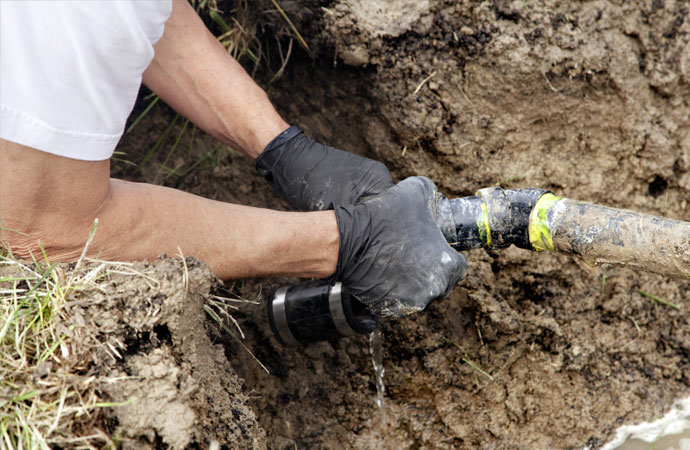 How to Detect Water Line Breakage
Discoloration of Water - the most common sign of a broken water line is discoloration of water when tap water is turned on, as dirt in the soil enters the water pipe.
Drop in Water Pressure - a broken water line will result in lower water pressure throughout the house.
Wet Spots on the Yard - you may notice a constant wet location in your yard.
Damp Drywall - if you notice wet spots on the walls or ceiling then this may indicate a water leak within the walls.
Moldy Smell - excessive water leakage can develop mold within the walls and foundation without your knowledge if a water line breakage is not fixed quickly.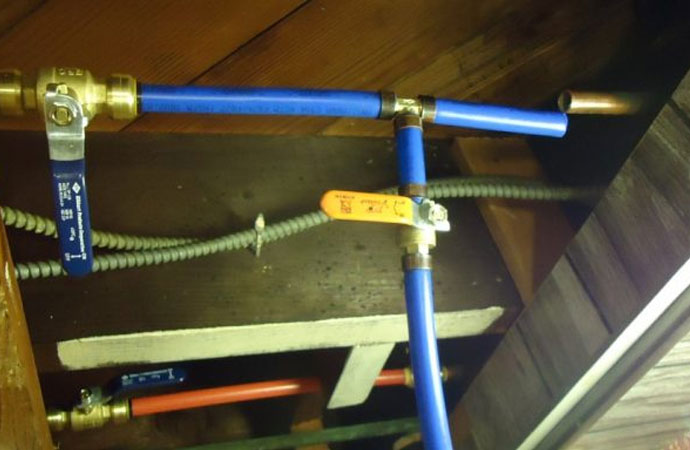 Call Concraft to Repair Water Line Damages in Detroit, Pontiac, Sterling Heights & Canton
If you notice any of the mentioned signs of water line breakage, look closely and call us immediately to avoid the hassle and expenses of mold removal. Our restoration team will identify the source of the damage and bring your property back to its pre-loss condition as soon as possible. We are available 24/7 in Sterling Heights, Canton, Livonia, Ann Arbor, and more surrounding cities. When you experience a water line damage or breakage, call Concraft for professional plumbing assistance at 248-265-3438. 
More Plumbing Repair Services by Concraft