Common Causes of Fires in Detroit Metro & Michigan
Fires can strike without warning. Causes of these disasters range from routine accidents to carelessness, kitchen mishaps, bad wiring, portable heaters, and many more. From these scenarios and more unexpected catastrophes, we'll expose causes that fuel these incidents. Understanding common causes of fire damage can help you avoid tragedy. Let's explore the common causes of fire damage Michigan residents regularly encounter.
What Causes Most Fires in Detroit Metro Area?
Understanding factors that contribute to fires is crucial for safeguarding homes and communities. In Michigan, several common causes increase the risk of fire incidents, including:
Electrical malfunctions: Faulty wiring, overloaded circuits, and malfunctioning appliances can lead to electrical fires.
Heating equipment: Improper use of space heaters, furnaces, and wood-burning stoves can result in dangerous fires.
Cooking accidents: Unattended stovetops and grease buildup are frequent culprits of kitchen fires.
Tobacco use: Improper disposal of cigarettes and smoking-related items can spark fires, especially in dry conditions.
Candles or open flames: Unattended candles, fireplaces, or other misuses of open flames pose risks, particularly in enclosed spaces.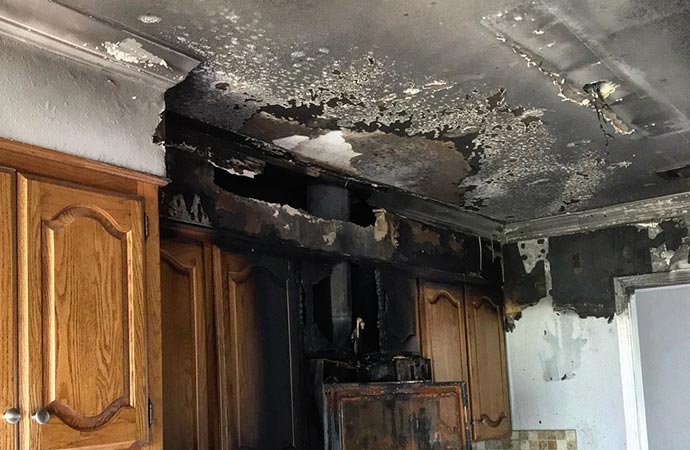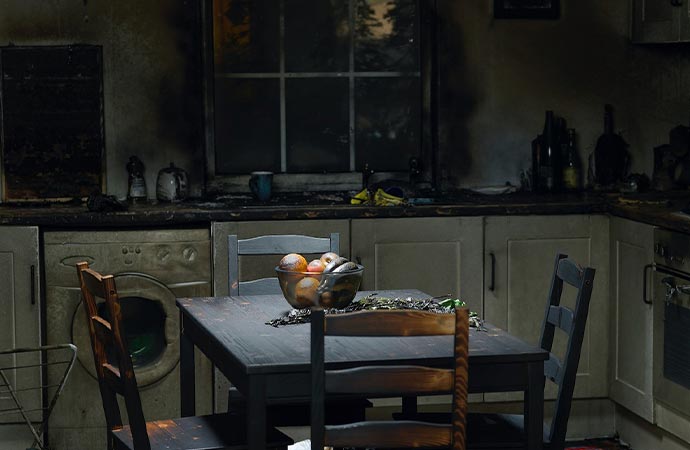 Effective Fire Damage Prevention
Fire damage prevention is critical to saving lives and property. By being proactive, you'll significantly reduce the risk of fire incidents. Here's how to safeguard your spaces against fire danger and damage:
Keep electrical systems, heating equipment, and appliances well-maintained.
Store flammable materials away from heat sources and follow storage guidelines.
Never leave cooking unattended and keep flammable items away from stoves.
Hire professionals for electrical work and avoid overloading outlets.
Establish smoking zones away from buildings and provide safe disposal options.
Struggling After Fire Damage? Contact Concraft Today in Detroit
Even with the best precautions, fire damage can still occur, leaving your property in ruins. If you find yourself facing the aftermath of a fire, know that we're here to help you restore. Our professional fire damage restoration is designed to bring your space back to life. With our expertise, advanced techniques, and compassionate approach, we'll work tirelessly to restore the damage and ensure a smooth recovery. Call Concraft at 248-265-3438 or click here. Our fire damage services include: