Ceiling Mold Damage Restoration in Detroit & Rochester, MI
Plaster, drywall, insulation, and paint are common components of ceilings in homes and businesses. Unfortunately, they're also breeding grounds for mold after water damage from an attic or roof leak, or persistent moisture. Ceiling mold damage can become widespread, and it requires a professional mold remediation specialist.
Plumbing leaks or breaks above ceilings, or second-floor overflows can also lead to ceiling mold damage if insufficiently dried. To avoid the potential health hazards and structural damage that mold poses, Concraft provides superior, reliable ceiling mold damage restoration and removal across the Detroit area. We're your No. 1 solution for efficient, effective mold remediation.
We assist customers in Detroit, Auburn Hills, Romulus, Bloomfield Hills, Grand Blanc, Columbus, Rochester, Rochester Hills, Lakeville, Oakland Township, and cities across our MI service area. Call us at 248-265-3438 or contact us online to learn more and arrange a consultation with a Concraft representative.
Concraft is the Ceiling Mold Damage Expert
Ceiling mold damage can be costly to repair, so it's important to address the problem immediately. Concraft assists customers with ceiling mold damage with the following:
Locate, eliminate mold-damaged areas
In many cases, roof damage is the main culprit of ceiling mold growth. A visual inspection by the homeowner at least once a month can eventually detect any mold growth, and Concraft can efficiently, quickly remediate and remove these areas of your damaged ceiling.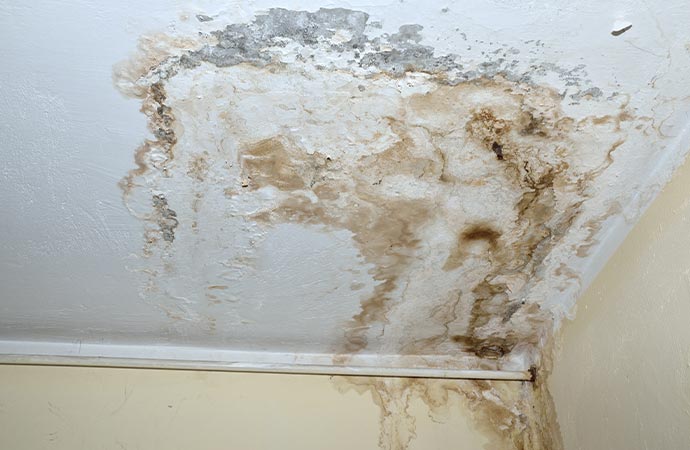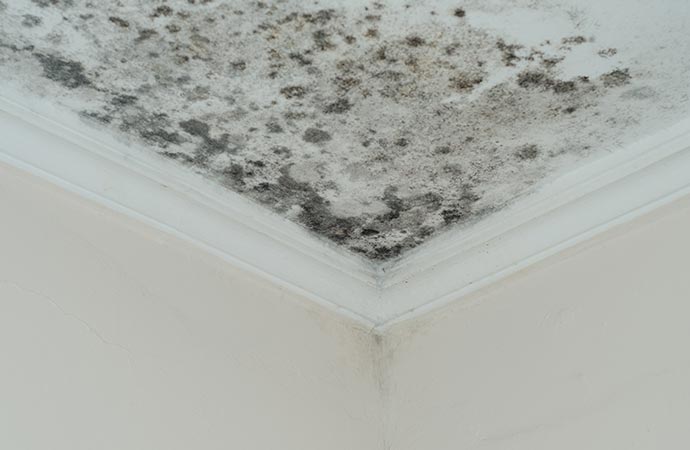 Efficient, reliable roof repair
If mold growth is minimal, you should be able to have the damage repaired easily. Concraft will provide the necessary roof leak repair to close off the water source that's causing your ceiling mold. Areas in your attic or second floor that have been damaged by the roof leak and subsequently led to ceiling mold damage can also be addressed through the water damage and mold remediation processes.
Moisture control and ventilation
After any water damage repair, it's necessary to finish drying the attic for which proper air circulation is required. Natural airflow might or might not be sufficient, but the experts at Concraft will utilize advanced dehumidification systems that dry areas that caused your ceiling mold damage.