Emergency Restoration for Apartment Owners in Detroit, MI
At Concraft, we understand that apartment owners are investors who rely on their properties to generate income and maximize their return on investment. That's why we offer emergency services that are specifically designed to help apartment owners minimize damage and protect their investments in the event of fire, water, storm, or mold damage.
Since 1986, Concraft has been helping property owners recover from unfortunate scenarios like fire outbreaks, mold infestations, indoor floods, and similar situations. Our IICRC-certified team has the skills to restore your property to its pre-loss condition. We provide restoration, renovation, & remodeling to bring your property to the way it was. Let Concraft save the value of your apartment/investment with our exceptional restoration services. Call us at 248-265-3438 for professional help.
Commercial & Residential Property Restoration in Pontiac & Livonia
Concraft offers 100% effective restoration services for all sorts of commercial & residential properties residing across Southeast Michigan. You may also subscribe to our Commercial ERP plan to ensure the safety of the people inside and minimize damage during emergencies. We are serving 24/7 in Pontiac, Livonia, Warren, Grand Blanc, & other surrounding areas across our service area. We have experience in restoring all sorts of businesses & types of buildings including: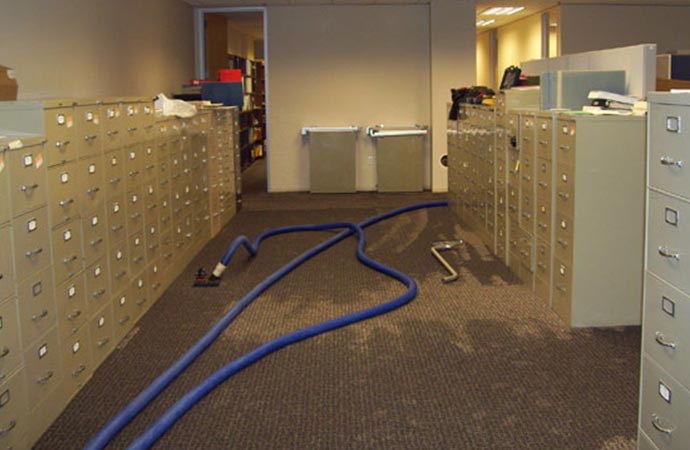 Let Concraft Restore Your Apartment Property
Any loss to apartment owners' property could mean devastating results to their financial condition. Let Concraft help you when you face water damage, and prevent mold growth. We also offer restoration for fire damage, storm damage, & insurance claim assistance.
At Concraft, we are truly committed to delivering quality service and exceptional support to apartment owners, helping them to protect their investments and achieve their financial goals. Call us NOW at 248-265-3438 or click here to contact us online for immediate assistance regarding restoration needs.