Trusted Leader in Restoring Properties and Rebuilding Lives, Since 1986
24/7 Emergency Services
Pipe Leak Cleanup Service in Auburn Hills, MI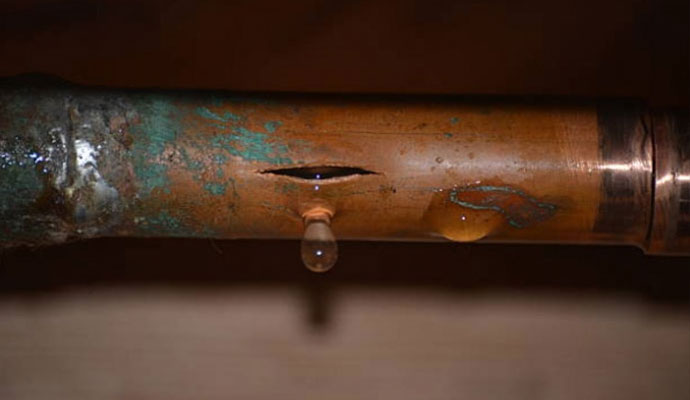 Sometimes water can cause unexpected damage to your lovely home in a variety of ways, but one of the most prevalent is a water pipe leak. Different pipes can be found in various locations throughout the house, such as bathrooms, kitchens, and so on. Water leaks in these pipes cause water to flow to unintended locations, causing damage. When there is water damage, it is vital to clean up as soon as possible.
If you are a resident of Troy, Warren, MI, and need a pipe leak cleaned up, you've come to the right place. To receive the best pipe leak cleanup service in the above-mentioned cities, contact Concraft. Our qualified and highly skilled professionals handle the entire cleansing process with professionalism, ensuring that you are completely satisfied with our service. Call us at 248-265-3438 to know more about our services.
Our Cleanup Process
Our employees at Concraft follow a strict methodology to assure high-quality service. The procedure that we follow is as follows:
Our workers will be at your doorsteps as soon as possible once you call us.
Upon inspecting the whole area of damage, they will give you an estimate on how much it will cost for the cleanup.
Upon your approval, they will begin the cleanup process once they arrive at your home.
They'll clean up the entire area where the pipe leak occurred.
They will inform you if anything has been damaged after the cleanup is completed.